This is a sponsored post on behalf of Atlanta Area Moms Blog for The Stair Barrier.
[hr]
This is Stitch, Wheezy and Unidentifiable Rash.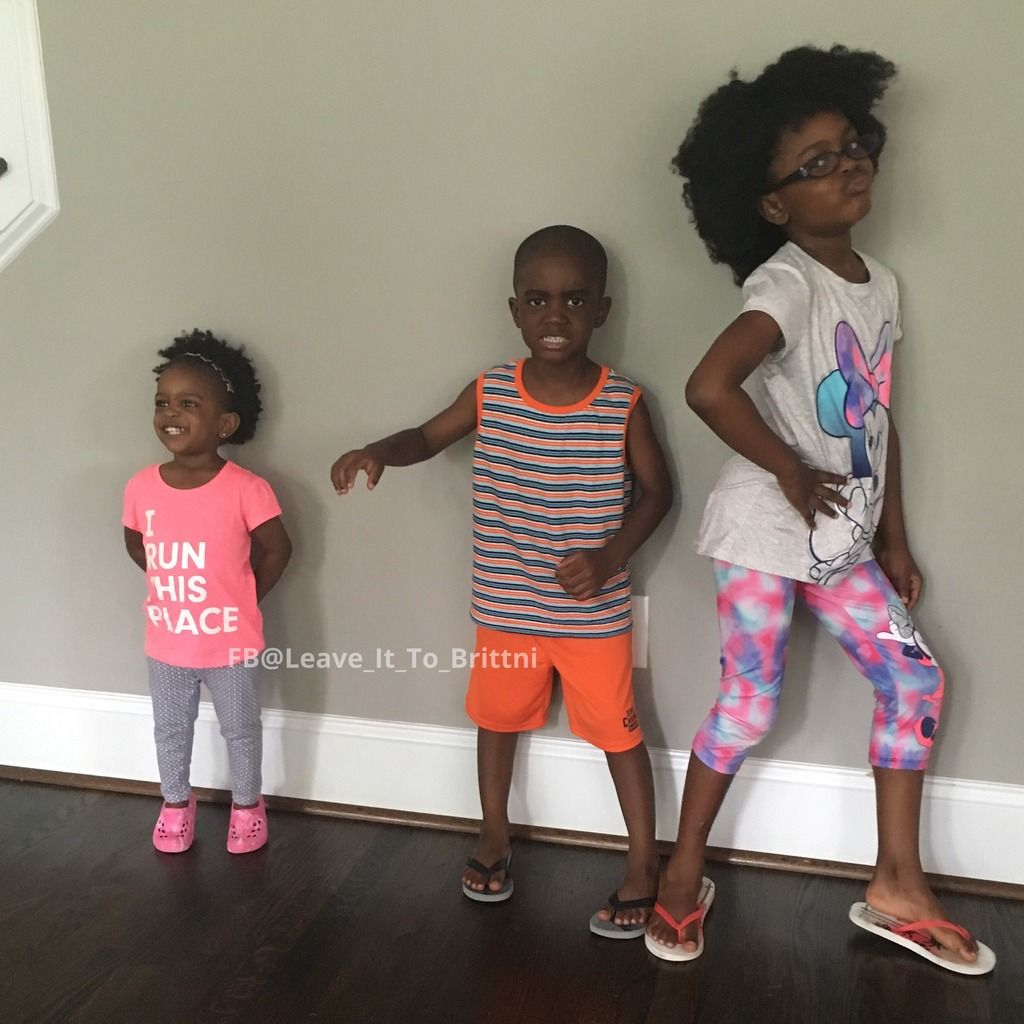 Believe it or not, those aren't cute family nicknames, they're the kids' latest ailments and/or medical conditions. As a stay at home parent, it's honestly quite embarrassing how often my children manage to injure themselves or one another. You would think I'd have this June Cleaver thing down pat by now, six years into the game, but I don't. And while I won't say I'm outright negligent, I will say that the frequency with which we visit our nearest Urgent Care clinic is laughable. So much so that it compelled me to send the Doctor On Call (the one that knows our names) a Christmas card for the past 2 years. So read between the lines here, people.
All that to say, when Atlanta Area Moms Blog told us, the contributors, they'd partnered with the folks at The Stair Barrier, I was super excited. Here was a chance to try out a product that might actually help me save my children from themselves. Of course, they did have to explain to me that the product wasn't an around-the-clock 24-hour armed guard patrolling my house, but once I got over that disappointment I was still eager to give it a go!
The Stair Barrier bills itself as a bottom stair specific "safe, durable solution for homes that have banisters." So while most of the gates you'll find at the big box stores cater to families with a wall-to-wall connection available, this particular unit* (options include bannister to bannister, bannister to wall and outdoor) has the ability to act as a kiddie roadblock and still blend seamlessly with your design aesthetic.
My youngest daughter, sweet little Unidentifiable Rash, has proven herself to be the most fearless of my three. She competes regularly with her brother over who can make my heart race most often with her climbing and racing feats. Her latest tricks involve dangling from death-defying heights as she scales the kitchen chairs or stair rail. So this product demo was nothing if not right on time.
I installed the wall to bannister unit myself in less than an hour with the help of a power drill and a few other basic tools. I'm not Bob Vila, by any stretch of the imagination, but I know my way around a toolbox. I am, after all, responsible for most of our own simple home repairs (remind me to tell you all about the time my husband "fixed" the bathroom sink *insert eye roll*). That's said to give you an idea of my skill level…and so that you all can pat me on my back for my general feminine ferociousness. I am woman, hear me roar and stuff.
To be fair, I'd advise not taking on a task like this alone unless you have a basic familiarity with drywall, studs and the potential for disaster. But since this is something that I'm using to protect my children, I'd be concerned if it were too easy so all that was fine with me. Once it's in, though, you can immediately tell how secure it is. It screws into the wall and remains in place by fastening 3 buckles around the bannister/spindles. It's a taut shield across the stairway. You do have to bend down to release the buckles (unlike a one-click unit), but my almost 2-year-old is no longer (strictly) a hip baby so I wasn't inconvenienced by this added step.
In addition, I liked this fabric barrier more than a metal gate I'd used years ago simply because it wasn't as much of an eyesore. The fabric design is customizable with lots of options and it blends in nicely with my color scheme so I'm not always reminded that the house is baby-proofed at every turn. When you stay home with the kids, you're constantly faced with the fact that the house belongs to these little people. It can get annoying, so the fact that this isn't some huge primary-colored blemish in the hallway is a (albeit, shallow) plus for me.
When not in use it rolls to the side and out of the way, unlike a steel-framed system that would swing out and jut into your path. When the kids are not on the bedroom level of my house, I simply and tightly twist the fabric into a little burrito and honestly, forget it's even there. A big pro is also that it's slim enough not to impede the walkway and I don't have to worry about it clicking and slamming on little hands when the bigger kids are asked to unlock it.
My youngest was confused at first by the obstruction to her former stunt area but as with anything else new in the house, we did a few runs of "this is a no-no, don't touch" and she quickly learned to avoid it all together. I like having an easy and safe option for keeping the kids in place while I shower or do anything else that requires me to avert my eyes for more than two seconds and I'm pleased with the quality of the product.
The Stair Barrier really is a good option for those that are looking to keep things safe and still pleasing to the eye. The price is comparable to most units that are on the market and I'm confident in its ability to deter my kids from most of their stair-based antics. And frankly, anything that keeps me out of the Emergency Room this week is a godsend!
Atlanta Area Moms Blog is excited to announce The Stair Barrier is giving one lucky reader their own Stair Barrier!! Stair Barrier Giveaway
This is a sponsored post for The Stair Barrier but all opinions and embarrassing anecdotes are my own.